Tell your visitors why
your SaaS is awesome
Here you can write a short description of your SaaS
This subheading is usually laid out on multiple lines
Impress your customers, straight to the point.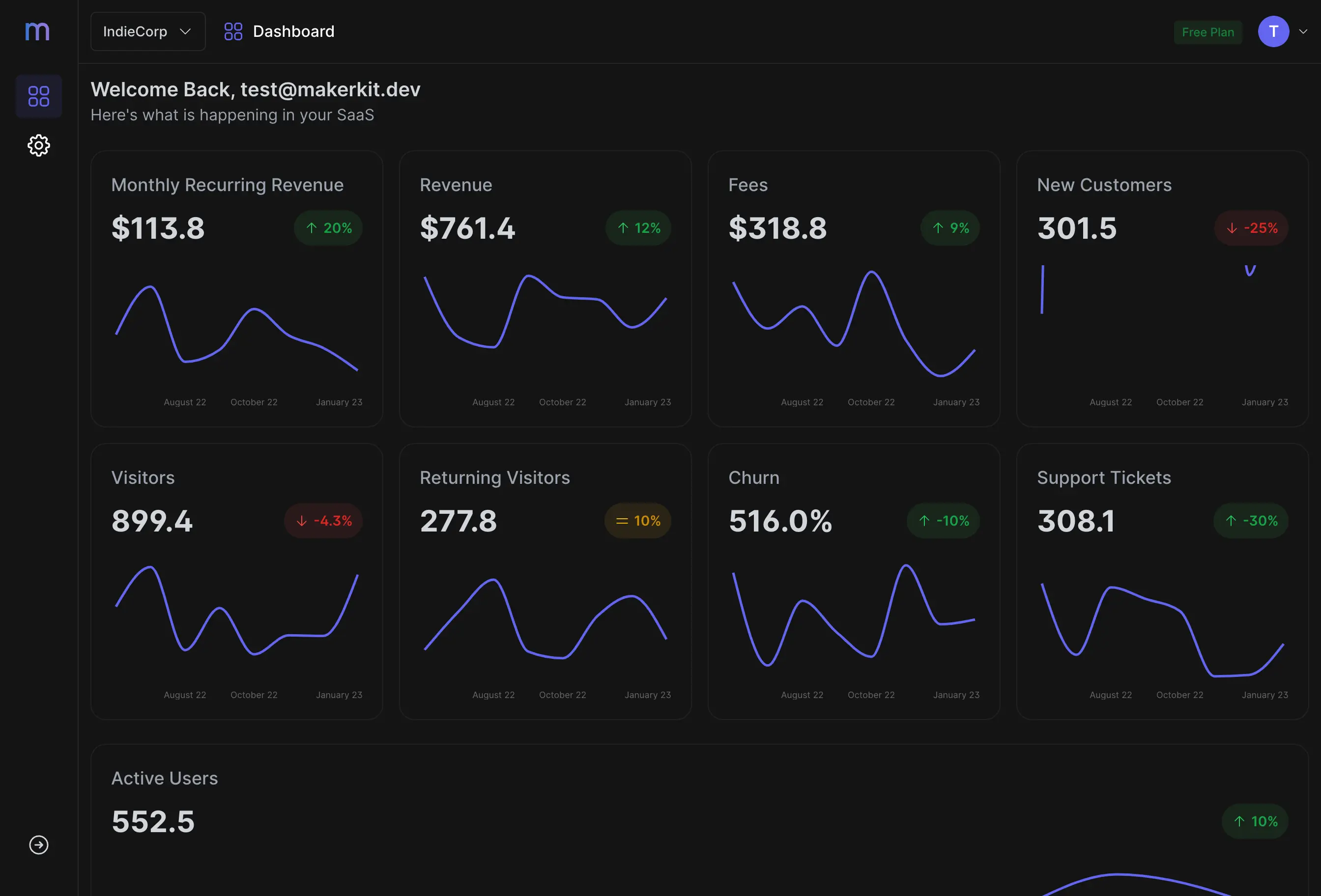 ---
Features
The best tool in the space
Unbeatable Features and Benefits for Your SaaS Business
Authentication
Secure and Easy-to-Use Authentication for Your SaaS Website
Multi-Tenancy
Powerful Multi-Tenancy Features for Maximum Flexibility and Efficiency
Team-Management
Effortlessly Manage and Organize Your Team Members
UI Themes
Customizable UI Themes to Match Your Brand and Style
UI Components
Pre-built UI Components to Speed Up Your Development
Blog and Documentation
Pre-built Blog and Documentation Pages to Help Your Users
---
The application you were waiting for.
Sign up for free, today.
---